10-Minute Plays for Jane's Walk 2018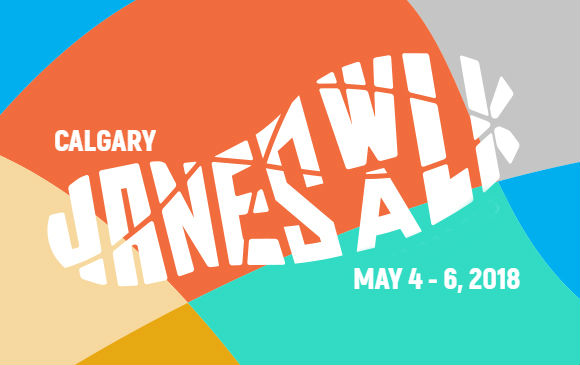 ---
This May, share your stories about Calgary's downtown neighbourhood by creating and presenting a site-specific 10-minute play for Jane's Walk Calgary 2018.
Jane's Walks are free, locally-led walking tours inspired by legendary urban activist Jane Jacobs, in which people get together to explore, talk about and celebrate their neighbourhoods.
Six companies will be selected to create, develop and present a play focusing on Calgary's history and evolution as one of Canada's most diverse cities. This year, Alberta Theatre Projects is partnering with Theatre Junction to present 10 Minute Plays for Jane's Walk along the historic Stephen Avenue.
 The deadline to apply is February 20, 2018.
---
Your task is to create a 10 minute play that is based on the following:
Stephen Avenue inspires reflection on what it means to be a city and what it means to be the core of a city. There are many potential themes such as: What does this patch of land mean in the historic and contemporary context of Treaty 7? What does its architecture say? What historic figures are remembered on this street? What does it mean to office workers on their lunch break or theatregoers on a Saturday night?
The Process
Completed applications can be sent to tpeterson@atplive.com 
Applications must be received by 11:59pm on February 20th, 2018.
Applicants must provide an overview of the theme that inspires their piece. Ideas include folklore, history, urban planning, a particular building, community, person or Reconciliation.
All submissions will be reviewed by the selection committee, comprised of representatives from Alberta Theatre Projects, Theatre Junction GRAND, and the Calgary Foundation. Companies selected will be notified by February 24th, 2018.
A reception will be held on March 1st for companies to come together and review details of the 10-Minute Plays.
Selected groups will come together on Tuesday, May 1st, 2018 to review and rehearse their 10-Minute Play for Jane's Walk.
On Saturday, May 5th, each group will perform their play at their selected destination on Stephen Avenue at 11am and 2pm and again on Sunday, May 6th at 11am and 2pm.
Notes
Each of the six selected groups will be given a $400 honorarium as a thanks for their participation.
10-Minute Plays for Jane's Walk can focus on any aspect of the downtown core, but plays will be performed along Stephen Avenue. 10-Minute Plays will begin at/near Alberta Theatre Projects and conclude at/near Theatre Junction.
10-minute Plays for Jane's Walk will be promoted as part of the 2018 Jane's Walk festival weekend but groups are also encouraged to promote their play and performance schedule with their supporters, friends and community.
10-Minute Plays for Jane's Walk is open to professional theatre companies and emerging groups, non-professional community-based groups, performers and storytellers, with some experience creating and producing performances.