FRESH PRINTS Student Writers Group
Registration for the FRESH PRINTS Student Writers Group 2018/19 will open in May 2018.
Want to be a playwright? FRESH PRINTS is the perfect opportunity for you!
The FRESH PRINTS Student Writers Group at Alberta Theatre Projects is a unique opportunity for high school students to explore the craft of playwriting with professional playwrights and guest artists from across Canada.
---
WHAT YOU'LL COVER: During this six month program, students will have the chance to be mentored in playwriting by professional playwright Neil Fleming, guest directors and dramaturgs, as well as visiting playwrights from across Canada. Members treated as ATP season artists and are also invited behind the scenes to rehearsals and other professional theatre events.
PROFESSIONAL DEVELOPMENT: Participants take part in an all-day workshop in the spring of 2019, where their scripts are dramaturged and directed by theatre professionals.
FRESH PRINTS Staged Reading: The finalized FRESH PRINTS scripts written by our student writers group will receive a professional public staged reading by some of Calgary's favourite actors.
WHO: Open to high school students in grades 9-12 and students can participate multiple years in a row to continue honing their skills.
WHEN: October 8, 2018 – March 18, 2019.
The group meets Monday evenings from 7pm-9pm.
WHERE: The ATP Boardroom in Arts Commons on the +15 level (access through Stage Door, 220 9th Ave S.E.)
COST: $100 per student. If cost is a barrier, there are bursaries available. Please contact Talore Peterson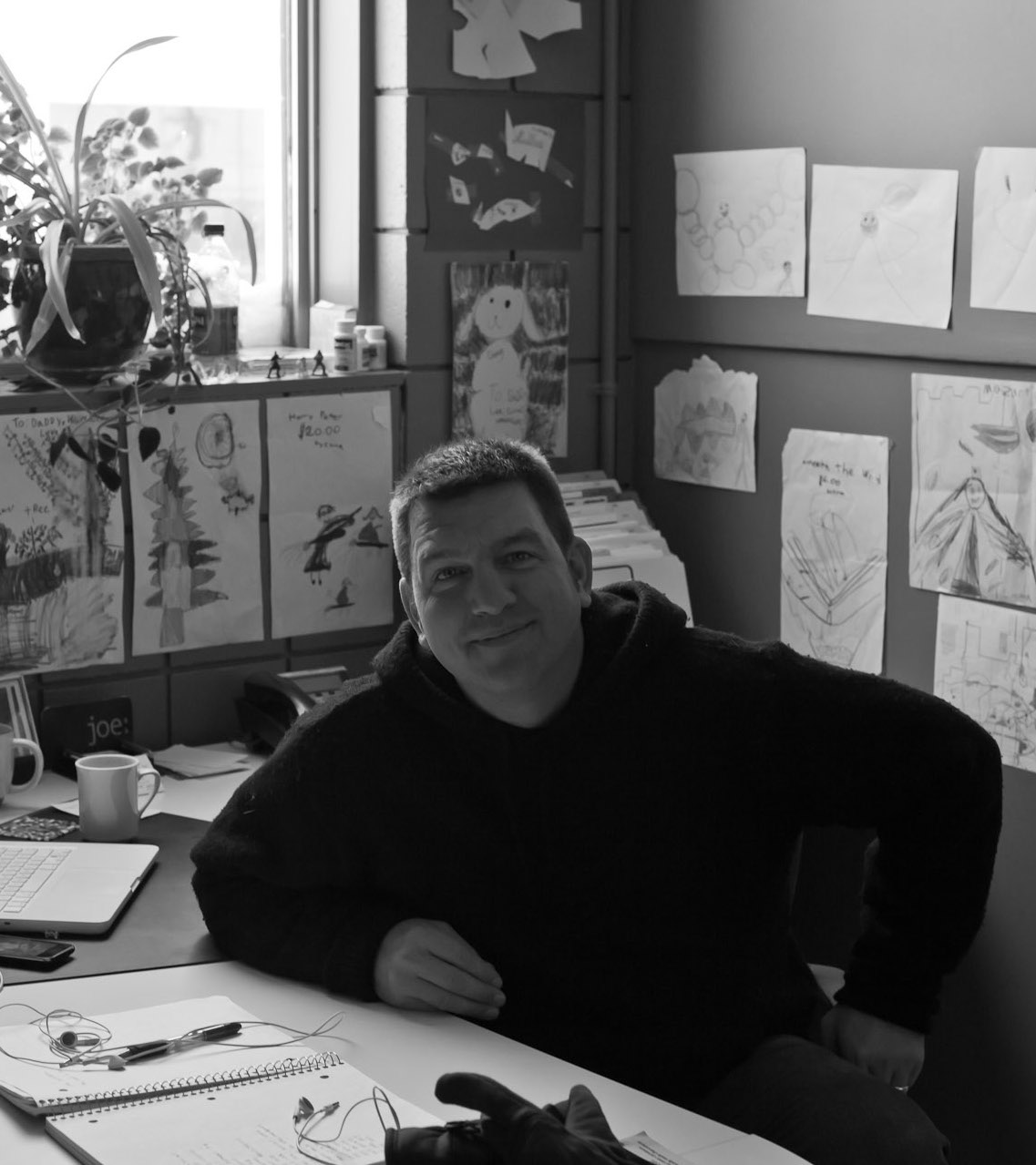 Neil Fleming
FRESH PRINTS Student Writers Group – Playwright Facilitator
Neil is an award-winning playwright, designer, and screenwriter based in Calgary who has been mentoring young writers for over a decade. Now in his fifth year with Fresh Prints, Neil has also taught playwriting at Central Memorial High School, Calgary High School Drama Festival, Mount Royal University, and Red Deer College. Neil works as a writer-producer at Joe Media doing a wide variety of creative thinking and writing. His days might include: video concept creation, video project proposals, television and web series pitches, website copy, commercial creative copy, voice-over scripting, poetry, television or web series scripts, and short films. Neil has won 4 AMPIA awards for screenwriting including two for the television series "Fixing Dinner" and one for his short film "Tug". Neil sits on the board of the Alberta Playwrights Network, and is a member of the Playwrights Guild of Canada.