Student Matinees
Tickets for our 2017/2018 Student Matinee Series are available now!
ATP Student Matinees bring the excitement of live theatre to students from across Calgary. Bringing live theatre professionals and youth together, ATP strives to assist teachers in integrating the arts into their curriculum. ATP brings contemporary, relevant plays to life on the Martha Cohen Theatre stage and is proud to offer schools the opportunity to see our productions through our Student Matinee program.
Cost: Student Matinees are priced at $17 per ticket. (Student, Teacher & Chaperone)
Booking:  To book a student matinee please submit your completed booking request from to Talore Peterson, Artistic Associate Youth Engagement at tpeterson@ATPlive.com.
Please note that the booking request form does not confirm your booking. Please refrain from booking buses or sending payment until your booking has been confirmed.
ATP 2017-2018 Student Matinee Booking Request Form
Audience Advice: Our audience advice is a grade recommendation. We base our student matinee recommendations on what we deem appropriate for a Kindergarten through Grade 12 students. Content concerns are always subjective, so if you or your students have content sensitivities, please inform us at the time of booking and we will be happy to provide you with more information (amount of information we are able to provide is subject to availability when the matinee is a touring presentation or brand new work).
---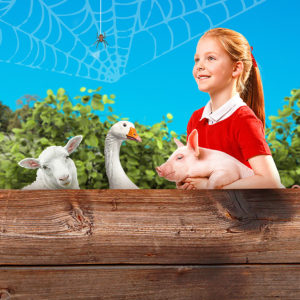 CHARLOTTE'S WEB
BY E.B. WHITE
ADAPTED BY JOSEPH ROBINETTE
DIRECTED BY LAUREL GREEN
Thursday, November 23  | Tuesday, November 28 (Relaxed Performance) |  Wednesday, November 29 | Thursday, November 30 |  Tuesday, December 5  |  Wednesday, December 6  | Thursday, December 7  | Tuesday, December 12  |  Wednesday, December 13 |  Tuesday, December 19   |  11:30 AM
GRADE RECOMMENDATION: K+
Back by popular demand, ATP brings E.B. White's classic children's book about the unlikely friendship between a pig named Wilbur and a spider called Charlotte to the stage. The music-filled adaptation follows Wilbur from his beginnings as a scrawny piglet who's spared from becoming pork chops by a young girl named Fern. But as he grows and begins to cost his owners a fortune in feed, it will take help from all his new farmyard friends to save his life again, including the miraculous talents of a very special spider.  E.B. White's beloved children's classic will be brought to life through fun filled musical accompaniment and an aerial acrobat in the role of Charlotte!
RELAXED PERFORMANCE
Tuesday Nov 28, 2017 11:30AM
Relaxed performances are designed to welcome audience members who would benefit from a more relaxed environment, including those with sensory concerns, autism spectrum disorders, learning disorders, dementia, parents with small babies, or anyone for whom the regular theatre experience can be challenging.
Small modifications are made to the production and the patron experience to help reduce anxiety. The modifications vary depending on the production, and may include: reducing the volume of loud noises and effects, eliminating strobe effects, and keeping the lights in the audience slightly brighter in case a patron needs to leave the theatre.
Most importantly, everyone is welcome to do whatever they have to do to be able to enjoy the play. Whether you may need to make some noise, move around a bit, leave the theatre and take a break in the chill room, you're welcome in our theatre.
Visual Story
A show-specific document intended to prepare audiences attending a Relaxed Performance will  be available prior to coming to the theatre. The Visual Story includes text and pictures that introduces the play through synopsis, character descriptions, running time, and content warnings, as well as orients audiences to the theatre with information about how to get to the theatre, images of the physical building, and answers other accessibility questions.
ATP is proud to be in a partnership with Inside Out Theatre's Good Host Program to facilitate this Relaxed Performance of Charlotte's Web.  

---
 Charlotte's Web EDUCATOR RESOURCES: 
Charlotte's Web- Educator Resources Workbook
Enhance your students experience with The Calgary Humane Society!
Cost: $50.00
Length: 1 hour
Location: Your Classroom!
Description: Have a CHS Humane Educator join your class for a presentation on compassion, empathy and respect for all living things. In this hour long presentation we will explore the wonderful world of our companion animals, and discuss our role in providing the care and protection they need. Students will discover the connections between respect for both humans and animals with an interactive activity, and identify the importance of being a leader in ending animal cruelty and related cycles of violence. This interactive empathy building program is the perfect addition to your Charlotte's Web studies!
Established in 1922, Calgary Humane Society is Calgary's first animal welfare organization, helping approximately 8,000 animals annually through sheltering, adoption, education and cruelty investigation!
Booking:
For further details and booking, please contact the Humane Education team at 403-205-4455 ext. 6544 or humane.education@calgaryhumane.ca!
Humane Society Classroom Presentation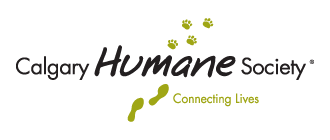 ---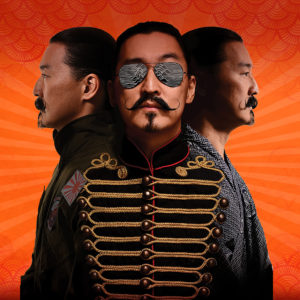 EMPIRE OF THE SON
BY TETSURO SHIGEMATSU
DIRECTED BY RICHARD WOLFE
PRODUCED BY VANCOUVER ASIAN CANADIAN THEATRE
PRESENTED BY ALBERTA THEATRE PROJECTS & ONE YELLOW RABBIT
AS PART OF THE 32ND ANNUAL HIGH PERFORMANCE RODEO
Thursday Jan 18, 2018  |  11:30 AM
GRADE RECOMMENDATION: 7+
Empire of the Son is a funny and poignant autobiographical one-man show by former CBC broadcaster Tetsuro Shigematsu about his rocky relationship with his emotionally reserved father. Through visually striking live, cinematic vignettes, Shigematsu re-enacts moments from his father's incredible personal history, from the ashes of Hiroshima to swinging 1960's London, and also uses audio recordings and photographs to paint an intimate portrait of their evolving connection and the deep-seated love for each other that they both struggle to express.
---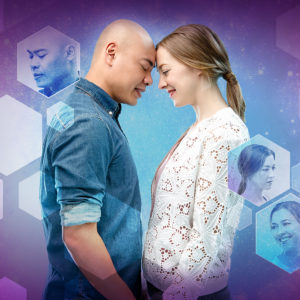 CONSTELLATIONS
BY NICK PAYNE
DIRECTED BY VALERIE PLANCHE
Thursday, March 8, 2018
GRADE RECOMMENDATION: 10+
An international hit on Broadway and in London's West End, Constellations is a spellbinding love story about an unlikely romance between Roland, a beekeeper, and Marianne, a physicist. After a chance encounter at a barbeque brings them together the possibility of a spark seems unlikely, but what happens next defies the limits of our understanding of time and space. Unfolding in a series of parallel moments over the course of their relationship, the play explores the infinite trajectories that love can take to bring us together or pull us apart.
Advisory: This production deals with mature themes and contains strong language.  For a details about the content please contact Talore Peterson, Youth Engagement Manager at 403-294-7475 ext. 1098 or tpeterson@atplive.com.
---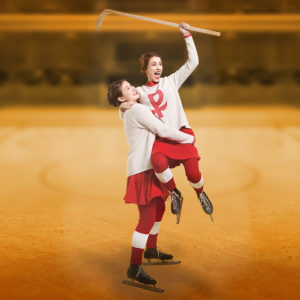 GLORY
BY TRACEY POWER
IN ASSOCIATION WITH WESTERN CANADA THEATRE
DIRECTED BY JAMES MACDONALD
Thursday April 12, 2018  |  11:30 AM (FULL)
Wednesday April 18, 2018  |  11:30 AM(VERY LIMITED)
Thursday April 19, 2018  | 11:30 AM
GRADE RECOMMENDATION: 7+
In 1933, four friends set out to prove to Canada that hockey isn't just a sport for men. But with The Great Depression weighing heavily on the nation and political tensions rising in Europe, can they overcome the odds, and people's expectations, and forge their own path to glory? Told through music and dance inspired by the era, GLORY is an uplifting hockey story that proves a woman's place is on home ice.
---
MATINEE DETAILS
Location
All shows are performed in the Martha Cohen Theatre in Arts Commons located in Downtown Calgary (formerly EPCOR Centre for the Performing Arts)
Buses
We recommend you book your buses for a 10:30am pick up from your school and no later than a 2:00pm pick up from the theatre. Talore will confirm busing times closer to the performance date.
Start Time
All shows start at 11:30am. Our lobby doors open at 10:45am for your class to arrive early and eat your lunch.
Seating
There are no physical tickets for a student matinee. Your seating assignments will be given to you when you arrive for the performance.
---
ENHANCE YOUR EXPERIENCE AT THE THEATRE
Educator Resources
The resources are created to help introduce your students to the play through details about the production, and discussion topics. Links for resources for each show will be added as they become available.
Post Show Chats
Immediately following the performance, join the artists onstage for an in-depth conversation about the play. Post-show chats are offered after student matinee performances as an opportunity for your students to ask their questions, share their comments, and start the dialogue we hope will continue in your classroom. We make every effort to have a post-show chat after each matinee as long as the run time of the show allows for it.
Free Student Programs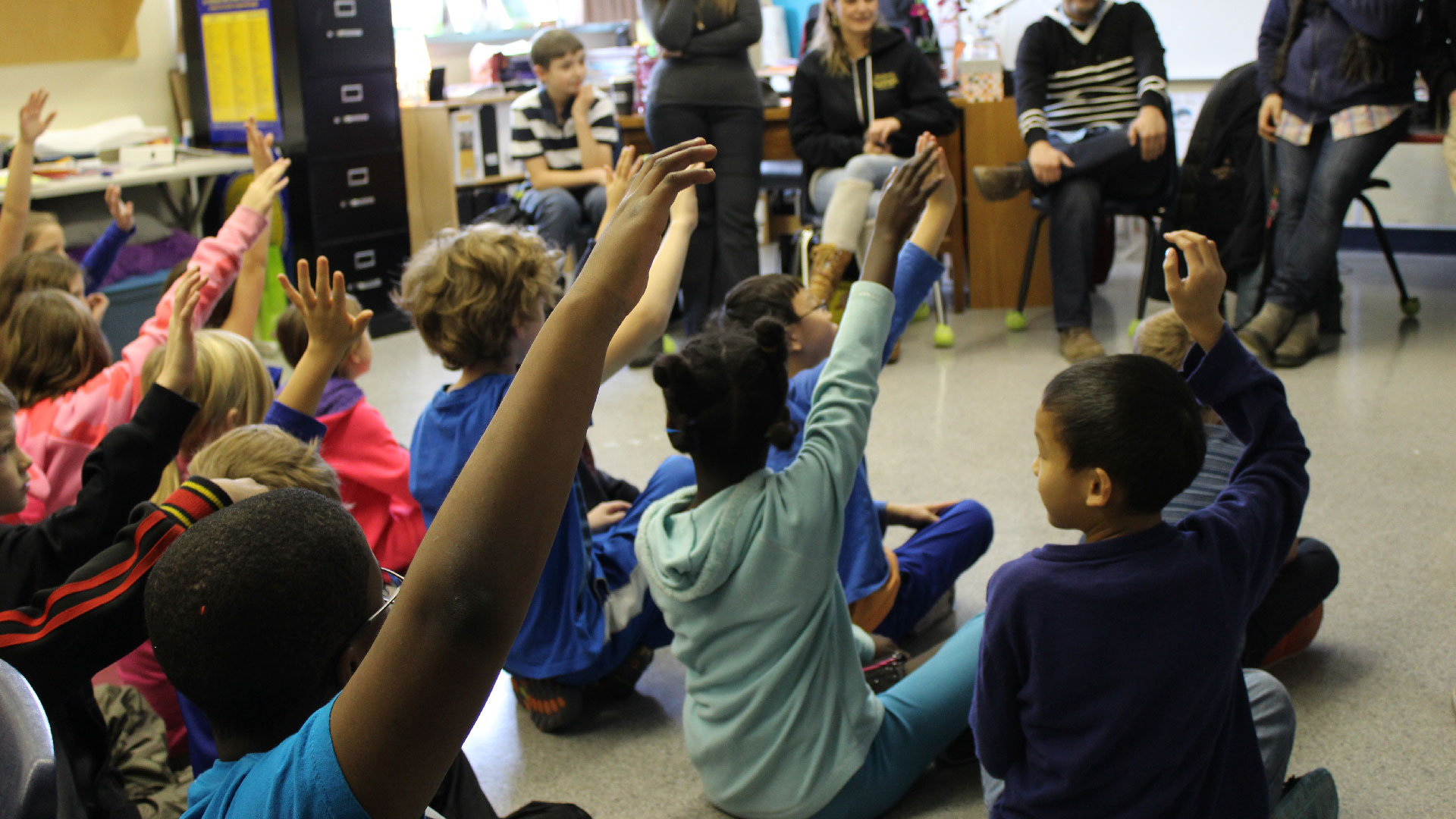 Conversations with Artists
Once your class has seen one of our matinees, we can bring our artists from the show into your classroom for a conversation about any aspect of live theatre or the creation of that particular production*.
Visits are based on the availability of artists involved in our productions and are subject to change due to illness or show requirements. We recommend students see the matinee performance prior to a Conversation with Artists visit.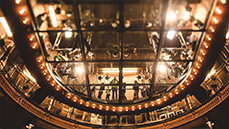 Backstage Tours
Go behind the scenes to meet the makers and marvelous technicians who brought you the production you and your class just witnessed. Alberta Theatre Projects provides information-packed, interactive guided tours of our theatre facility, including the properties and scenic carpentry shop, fly gallery, the lighting grid, the under-stage, the dressing rooms and of course the unique Martha Cohen Theatre itself.*
*Tours are open to all ages and abilities. Tours can be booked prior to or after attending a student matinee.