Celebrity Hors d'Oeuvres

It's fast, it's furious, it's fun! It's Calgary's Famous Food Frenzy!
It's the 26th annual Celebrity Hors d'Oeuvres! Hosted by Darcy Evans and Michael Bigattini, local celebrities and the city's finest chefs team up and battle it out in an amazing hors d'oeuvres competition and rapid-fire live auction – all in support of Alberta Theatre Projects.
Saturday, April 27, 2019  |  6:30 pm
Willow Park Wines & Spirits
10801 Bonaventure Dr SE
$100 ticket price includes ALL hors d'oeuvres and drink pairings.
$125 VIP ticket price includes a pre-event reception at 6:00 pm where guests can mix and mingle with celebrities. VIP tickets are not included in discounted early bird pricing.
The Extraordinary Experiences Online Auction coming soon!
You can view and bid on 100 items before attending our rapid-fire live auction at Celebrity Hors d'Oeuvres. Opening April 8 and running until April 28, 2019.
---
Stay tuned as restaurants, drink partners, and celebrities are added weekly!
2019 Participating Restaurants:
---
Participating Celebrities:
---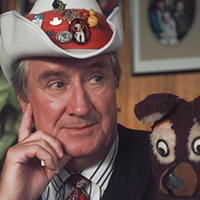 Ron "Buck Shot" Barge, CFCN's The Buck Shot Show
Ron "Buck Shot" Barge is a Calgary Entertainer and retired Host of The Buck Shot Show, a local children's television series that ran on CFCN Television from 1967 to 1997. When the show ended, it was the longest-running children's TV show in Canadian history.
---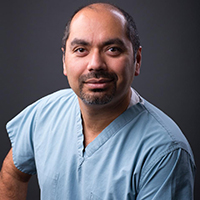 Dr. Raj Bhardwaj, Physician & CBC Radio Personality, Calgary Eyeopener
Dr. Raj Bhardwaj is more than a Doctor. He is a Science Communicator, Soccer player and fan, CBC Western Canada weekly syndicated Health & Medicine Columnist and self-proclaimed Nerd. As well as being the house doctor on the Calgary Eye Opener, he is the Host of DDx podcast.
---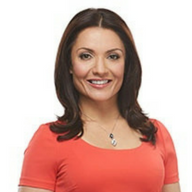 Camilla di Giuseppe, CTV News Anchor
In just over five years Camilla di Giuseppe has worked in three different Canadian cities, four different stations, has interviewed numerous interesting and fascinating individuals, and covered some extraordinary events.  She has been with CTV since 2006. News affects and impacts the communities we live in and she is very proud to be a part of the process. She Volunteers with the Salvation Army, and can be seen participating in charitable running events as well.
---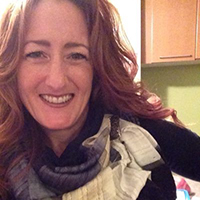 Christina Smith, Canadian Olympian, Bobsleigh
Christina Smith is one of the world's pioneers of the extreme winter sport of women's bobsleigh. She was Canada's first bobsleigh pilot at the inaugural Olympic Winter Games in Salt Lake City in 2002 with brake woman Paula McKenzie. A Montreal native who was raised in Calgary, Christina won Canada's first ever official World Cup bronze medals at the 2000 and 2001 events.
---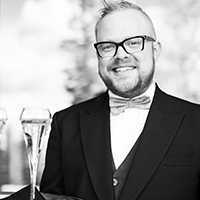 Jimmy-Lee Vennard, Azuridge Estate Hotel Estate Butler
As the Estate Butler at the Azuridge Estate Hotel, Jimmy-Lee Vennard is truly one-of-a-kind. The multi-talented butler has made it his mission to accommodate your needs and give you the best possible experience while visiting the Azuridge Estate Hotel. He works hard so that you don't have to!
---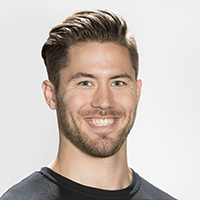 Tristan Walker, Canadian Olympian, Pyeongchang 2018 Silver Medalist, Luge
Tristan Walker, a Calgarian Olympian most recently took home a Silver medal from the Pyeongchang Olympics in the Doubles Luge event. In 2010, at age 18, Tristan made his debut at the Vancouver Olympics.
---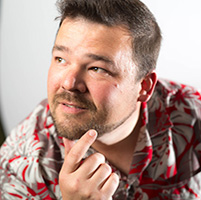 Neil Zeller, Calgary Photographer
Neil is a Calgary Photographer specializing in unique architectural photography, event photography and portrait photography.
---
      
Photos by Jeff Yee
---
Thank you to our supporters!
---
If you have any questions about Celebrity Hors d'Oeuvres, please contact CHD's committee chair, Kodie Rollan.