Celebrity Hors d'Oeuvres
Saturday, April 8, 2017  |  Doors 6:30pm
Join us for Calgary's Famous Food Frenzy!
Local celebrities and the city's finest chefs team up and battle it out in an amazing hors d'oeuvres competition – all in support of Alberta Theatre Projects!

Willow Park Wines & Spirits
10801 Bonaventure Dr SE
Tickets: $100  |  VIP Tickets $125
Tickets include ALL hors d'oeuvres and drink pairings!

Tickets and Information:
Click HERE or call our Ticket Office at 403-294-7402
To find out more about client-hosting opportunities, or ways your company might support Celebrity Hors d'Oeuvres this year, please contact Corporate Partnerships Associate, K. Erickson at kerickson@ATPlive.com. We offer a variety of packages that can be customized to meet your branding, marketing and corporate business development needs.
If you're interested in having your restaurant participate in Celebrity Hors d'Oeuvres this year, please e-mail Kathryn Kerbes, Individual Giving and Special Events Manager, at kkerbes@ATPlive.com
---
2017 Event Hosts:

Michael Bigattini
Living in the Okanagan Valley with his Italian Family, Michael developed a love of wine before most kids could tie their own shoes.  He made his first wine at the age of nine with a kit he gave his dad for father's day.  For the last eleven years he has been the wine expert and senior product consultant for Willow Park Wines & Spirits where his job involves assisting customers in choosing the perfect wine for their specific needs.  Best advice from Michael?  "Good stem wear makes a big difference. I'm also a strong believer that a good story and a little knowledge about your food and drink is surely bound to make the meal much more enjoyable. He has traveled many places such as France, Italy, Spain, Oregon, and Washington State, to name just a few, to continually become educated on wines, beers and spirits. Though wine is his passion, he also has an interest and knowledge in beers, scotch and spirits
---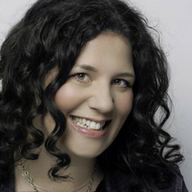 Jenny Howe
Jenny Howe is the afternoon Traffic Reporter for the Homestretch on CBC Radio One. She's been bringing you upbeat and optimistic traffic reports for the past seven years. Well, as optimistic as traffic can be in Calgary.  Jenny was raised in Fort McMurray, attended the University of Alberta, and worked in the oil sands industry.   Her science background landed her work in a chemistry lab. Seven years later, she got restless and was persuaded by a friend to try her hand in broadcasting.  She graduated from the Broadcasting Program at Mount Royal College and thus, began her career in radio and her career with CBC.  Most mornings Jenny Howe can be found doing her version of 'iron pumping' at the gym… or hitting the snooze button on her alarm. In between complaining about workouts and reporting traffic, she's probably 'zenning out' with yoga or hitting up the park with her two Boston Terriers, Lola-Bella and Otto.
---
2017 Participating Restaurants:
   
---
 
---

---
---
Watch this page for more restaurant updates as they are confirmed!
2017 Participating Celebrities: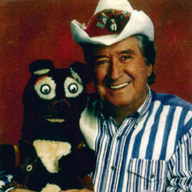 Ron Barge
Ron Barge is known for being the host and avuncular character, Buck Shot, of The Buck Shot Show, a local children's show that aired in Calgary from 1967- 1997. At the time of its cancellation, The Buck Shot Show was the longest running children's show of all time in Canada.
---
Dr. Raj Bhardwaj
Dr. Raj Bhardwaj is the regular Health & Medicine columnist for CBC's Eyeopener and CBC Calgary TV News, where he shares medical tips, answers questions about his trade, and busts medical myths and controversies in the current media. A self-professed Nerd, he also gives talks at Telus Spark's Adults Only Night and other public venues, and can sometimes be found wearing his Starfleet Medical scrubs while on shift at the Sheldon M Chumir Urgent Care in downtown Calgary.
---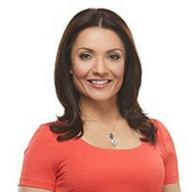 Camilla Di Giuseppe
Camilla Di Giuseppe is the 11:30pm late-night anchor for CTV news Calgary. Some of her career highlights include Flying in formation with the Snowbirds, Anchoring and producing the Civic Long Weekend Wicked Weather (four tornados in one evening in Manitoba/Minnesota), and Anchoring and co-producing weather in June 2007 here in Calgary.
---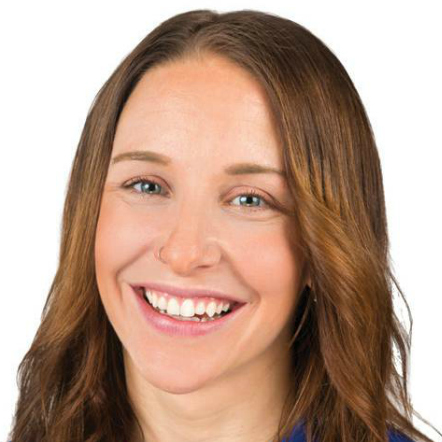 Cassie Hawrysh
Cassie Hawrysh was raised in Brandon, Manitoba and a spur of the moment move to Calgary in 2009 launched her skeleton career. With numerous podium finishes and two World Cup medals to date – now entering her 7th year on the ice – this 2013/14 Canadian Champion and 2014 Olympic Alternate knows what her sport requires to be the best, and will continue to push and race her way straight to the top. Cassie is honoured to continue representing the maple leaf around the world and is pushing towards the 2018 Winter Olympic Games in PyeongChang, South Korea.
---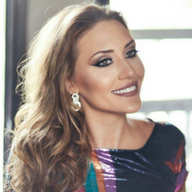 Monika Horvat
Monika Horvat is the winner of Miss Grand Canada and a finalist for Miss Universe Canada. Monika is a Economics graduate from the University of Lethbridge where she successfully completed her degree with Distinction  Prior to beginning her Economics Degree, Monika spent a year volunteering in China teaching English. It is Monika's mission to make a difference in the lives of immigrants new to Canada. It is her mission to show them that they can achieve greatness and attain their wildest dreams.
---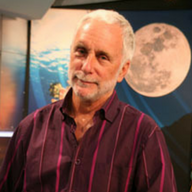 Jay Ingram
Over the past 40+ years, Jay has had the positions of host of CBC Radio's Quirks and Quarks, host of CBC Radio series: Cranial Pursuits and The Talk Show, journalist for Owl Magazine, was co-host of Discovery Channel's science show, Daily Planet for 16 years, Chair of the Science Communications Program at the Banff Centre (now part of Beakerhead), and finally he is a co-founder of Beakerhead.
---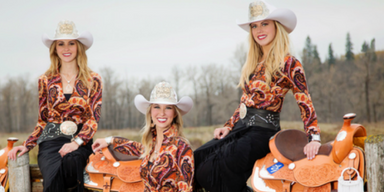 Meagan Peters
Meagan Peters is the current Calgary Stampede Queen. She is 23 years old and from Chestemere, Alberta. She has ridden for the Calgary Stampede Showriders for three years. She is currently a successful hairstylist and enjoys riding horses, camping, fishing and skeet shooting. She has wished to be a part of the royalty trio since she first laid eyes on a horse at a very young age
Brittany Lloyd
One of the two Stampede Princesses. She was born and raised in Calgary and spends most of her time riding horses and exploring Alberta. She has a degree in journalism from the University of Colorado and works in Calgary within the communications field.
Lizzie Ryman
One of the two Stampede Princesses. She was born and raised in Calgary and developed a great passion for horses and western tradition by spending a lot of her childhood on her grandparents farm. She is currently in her fourth year of Criminal Justice Studies at Mount Royal University.
---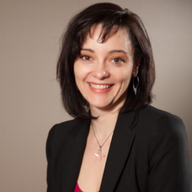 Micheline Maylor
Micheline Maylor was sworn in as Calgary's first female Poet Laureate on April 25, 2016 for a two-year term, and as such acts as an ambassador of the arts to the citizens of Calgary. She was appointed as Author in Residence for the Calgary Public Library on April 26, 2016. Her poetry has been published in over 85 journals in five countries. Her newest collection, Little Wildheart, was recently short-listed for the Robert Kroetsch award for experimental poetry and deals with the question: What does it mean to be human? It is due for release in spring 2017 by the University of Alberta Press.
---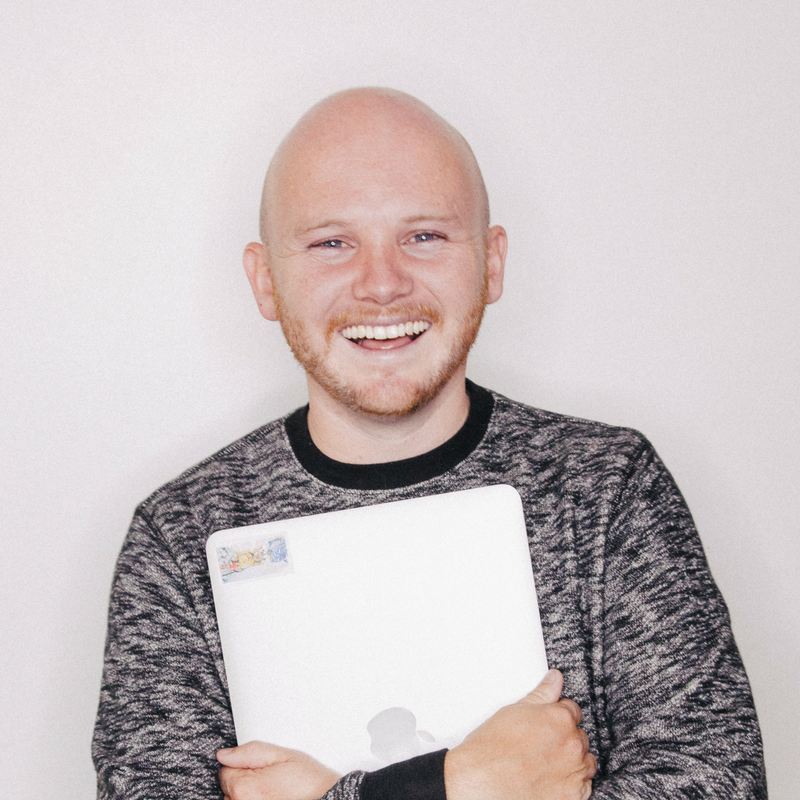 Mike Morrison
Mike Morrison is the writer behind Mike's Bloggity Blog, popular Canadian website based here in Calgary that attracts more than one million unique readers a year. Mike has also written Calgary By Bike, which is a guide to all the things to see and do along Calgary's cycle tracks. It topped the Calgary Herald Best Seller list both in 2015 and 2016. Mike's newest project is SocialWest, which is the largest digital marketing conference on the prairies. The second annual conference takes place from June 14th to 16th.
---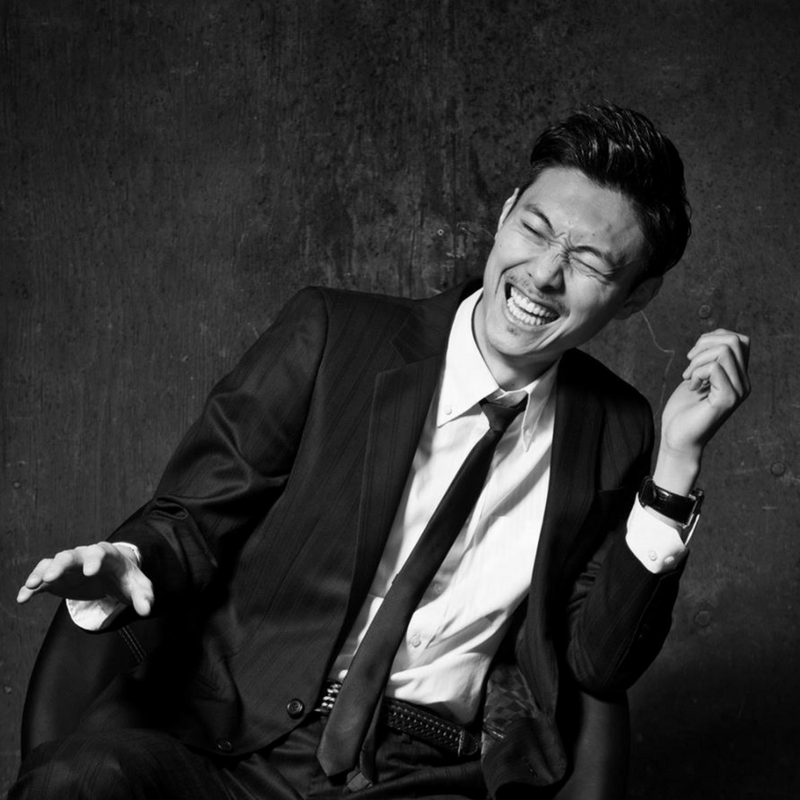 Atsushi Ono
Atsushi Ono is a magician who was born in 1979 in Kyoto, Japan. He first became fascinated by magic as an elementary school student after seeing magic performed on television. Atsushi studied magic under Tom Frank and Tobias Pashia in the United States. In 2008 he moved to Canada and began creating a series of original acts. In 2010, he was invited to perform at the most renowned FFFF convention (Fecher's Finger Flicking Frolic), the most prestigious gathering of close-up magicians in the world.
---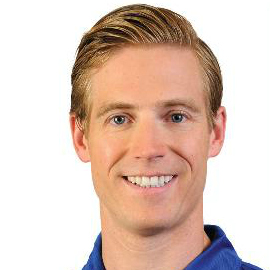 Joshua Riker-Fox
Joshua Riker-Fox grew up riding horse in Calgary. When he was 11, he was inspired by the modern pentathlon, and made his international debut in 2003. At the 2007 Pan Am Games his bronze medal win qualified him for the 2008 Summer Olympic Games, and he has since set precedents in Canadian pentathlon by achieving several World Cup Final and top-20 World Cup results.
---
Leanne Shirtliffe
Leanne Shirtliffe is the author of several picture books, including The Change Your Name Store and Saving Thunder the Great: the true story of a gerbil's rescue from the Fort McMurray wildfire. She has also written two humour books for adults, Don't Lick the Minivan and Mommyfesto. When she's not writing, she can be found teaching high school in Calgary, Alberta, or trying to convince her husband that they need a pet; their children are on her side. For more information about Leanne, her books, and her presentations, please visit LeanneShirtliffe.com.
---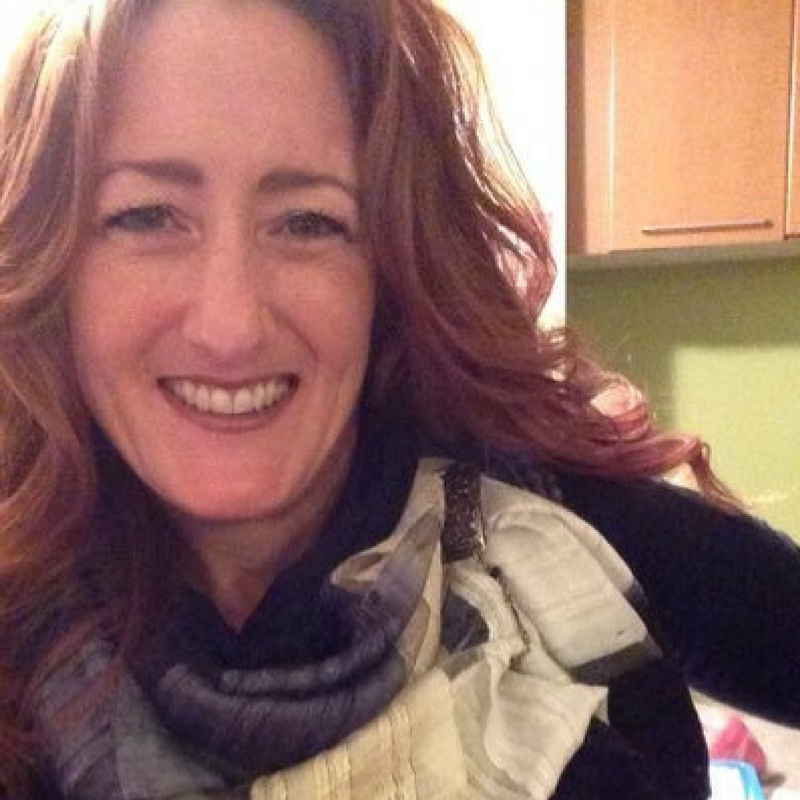 Christina Smith
Christina Smith competed for Canada in the bobsleigh category of the 2002 Salt Lake City Olympic Games. She is also a key note tri-lingual (English/ French/ German) speaker, emcee, and published author. She is the founder & President of PushStart International Foundation; a Non-Profit Foundation focused on creating programs that support mental health, while educating, engaging and encouraging active & safe lifestyles for children.
---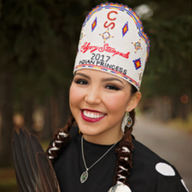 Savanna Sparvier
Savana Sparvier is the Stampede Indian Princess. She is 19 years old and from the Siksika First Nation. She is named after her grandmother and their Blackfoot name is 'All around Snake Woman'. Savana is a descendant of the last traditional Chief of Siksika and she is currently working towards becoming an English and Drama teacher.
---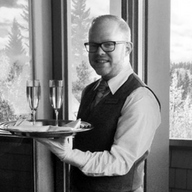 Jimmy-Lee Vennard
Jimmy-Lee Vennard is a local celebrity who works as the Director of Butlers at Azuridge Estate Hotel. He has been featured on multiple media platforms including the Perfect Picnic on Breakfast Television.
---
Watch this page for more celebrity updates as they are confirmed!
---
Thank you for joining us at last year's event!
And thank you to all of our incredible chefs and restaurants, celebrities, committee, volunteers, sponsors, auction donors, auctioneers, and of course, our brilliant hosts, Michael Bigattini and Jenny Howe!
Congratulations to the night's big winners!
Team Bow Valley Ranche @RancheYYC – The Beautiful Bite Award AND The Superior Spread Award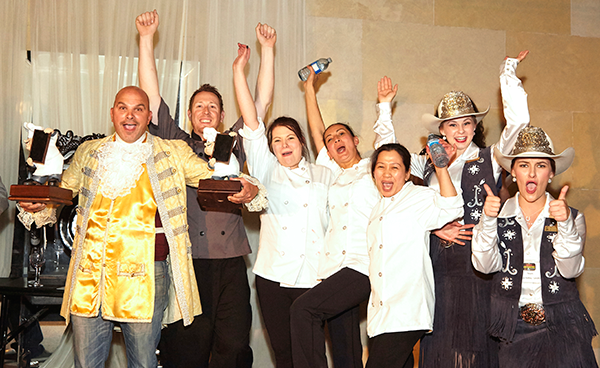 ---
Team Briggs Kitchen + Bar @briggskandb – The Picture Perfect Award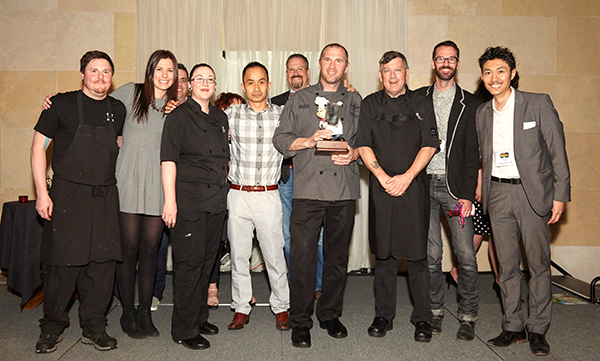 ---
And – winning with the most audience votes…
Team Moxie's @Moxies_official – The People's Choice Award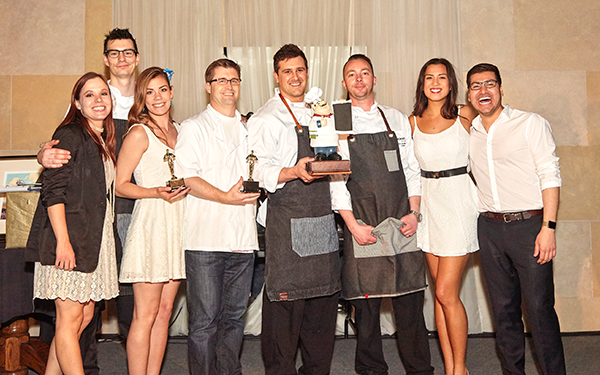 ---
Photos by Jeff Yee