ATP Playwrights Unit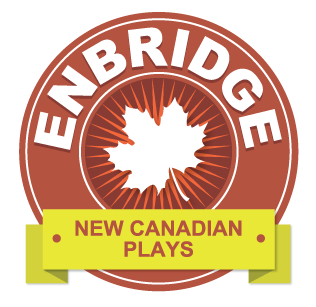 To celebrate Alberta Theatre Projects 45th Anniversary as a national leader in the creation and production of new Canadian plays, we are proud to launch the ATP Playwrights Unit. This cross-Canada initiative draws vital, passionate, engaging, daring playwrights and theatre creators from all stages of their writing life to Alberta Theatre Projects. Each creator will develop a new play over the course of the 2016 – 2017 Season with support from the theatre and from fellow members of the Unit. The ATP Playwrights Unit nurtures artists both locally and nationally, bringing together new perspectives and approaches to creation.
Directed by ATP's Artistic Associate dramaturg Laurel Green,  the activities of the ATP Playwrights Unit will culminate in a series of free public readings to showcase the Unit members' work in April 2017. Stay tuned for details!
While admission to the ATP Playwrights Unit is by invitation only we welcome opportunities to connect with playwrights and theatre creators. We encourage you to introduce yourself, or invite us to a reading or production of your play by sending an email to Artistic Associate Laurel Green at lgreen@ATPlive.com

---
The 2016-2017 ATP Playwrights Unit:
"I'm so thrilled to have these fantastic playwrights on board and very much look forward to reading and hearing their work. I know they will move us and shake us. That's what Enbridge New Canadian Plays at ATP is all about"  – Vanessa Porteous, Artistic Director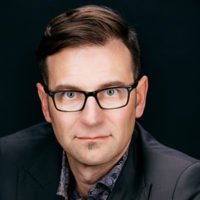 Ken Cameron (Calgary, Alberta)
Ken's work is no stranger to the Calgary stage. His particular blend of traditionally constructed playwriting and alternative art projects yields a fascinatingly engaging hybrid to entertain and provoke. We look forward to working with Ken on the development of his latest work, The Blogfather, which tells the story of the inventor of blogging in Iran who was sentenced to 19 1/2 years in prison. Ken blends fact with fiction to create a theatrical form that feels entirely new.
See Ken's full bio HERE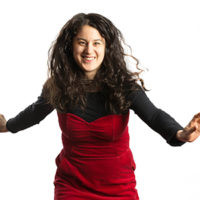 Anna Chatterton (Hamilton, Ontario)
Celebrated in Toronto for her well-drawn characters, soaring librettos and wild collaborations, this is Anna's first time working with ATP. Interested in exploring the lives of Alberta cowgirls, Anna visited Canadian Girls Rodeo Association this summer to conduct interviews with champion barrel-racers, team ropers and tough-as-nails cowriders. We'll see where her ear for the sounds and styles of these fearless women leads. Welcome to the Wild West Anna!
See Anna's full bio HERE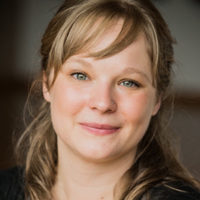 Michaela Jeffrey (Calgary, Alberta)
Michaela first explored playwriting as a member of ATP's FRESH PRINTS Student Writer's Group, and then worked with us at ATP as a UofC Intern and then a member of our Development Team. She is an accomplished, award-winning young writer whose most recent play premiered this summer at the Sunset Theatre in the wilds of Northern B.C. We celebrate her recent graduation from the National Theatre School of Canada, and welcome her back to Calgary and to ATP!
See Michaela's full bio HERE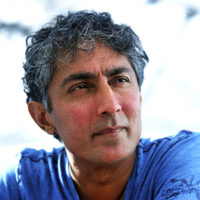 Arun Lakra (Calgary, Alberta)
After his runaway hit play Sequence, and a successful venture into screenwriting, we're eager to support the development of Arun's next play. He's a local artist, hard-working ophthalmologist, and proud father – who believe it or not proposed to his wife on the stage of the Martha Cohen Theatre! We are excited to have Arun with us in the Unit this year.
See Arun's full bio HERE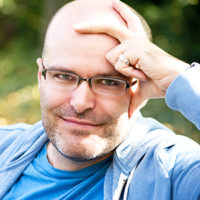 Stephen Massicotte (New York City, New York)
The playwright behind Mary's Wedding, The Boy's Own Jedi Handbook and The Clockmaker returns to ATP! Originally from Calgary, Stephen Massicotte is one of our country's most produced playwrights and an artist with a keen interest and love for the characters in Canada's history. We can't wait to read what he writes next, and look forward to fostering the development of something new.
See Stephen's full bio HERE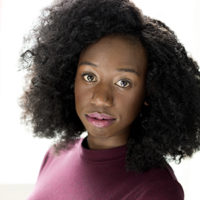 Makambe K. Simamba (Calgary, Alberta)
Makambe is a phenomenal storyteller who blends physical performance with a keen ear for dialogue and a deep investment in her characters. The Unit offers Makambe a chance to explore her theatrical voice with mentorship and camaraderie in an exchange of ideas and inspiration. Welcome to ATP!
See Makambe's full bio HERE